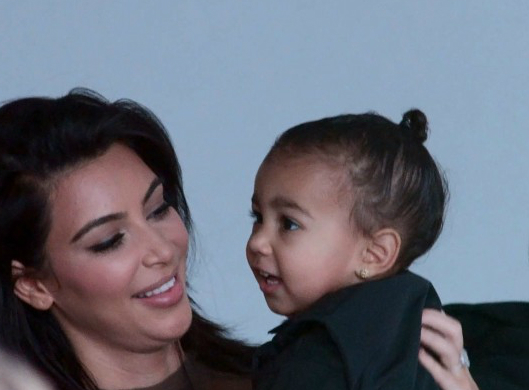 Kanye West is a hands-on dad, according to Kim Kardashian-West who tells media that the rap star is a very involved parent.
"He is very hands on, he's just a great dad and he loves her so much," says Kim. The couple are the proud parents of one child, North West, who accompanies them to fashion shows and other VIP events.
Although she brings them immeasurable joy, Kim admits that she and Kanye would like to have more kids in the near future. "We have been trying," shares the star. "I am not pregnant, not that I know of! I wish I was. I'm about 15lbs heavier but I'm not pregnant."
Kim and Kanye West will celebrate their one year wedding anniversary later this year. North will turn 2-years-old on June 15, 2015.
See more pictures of North West HERE