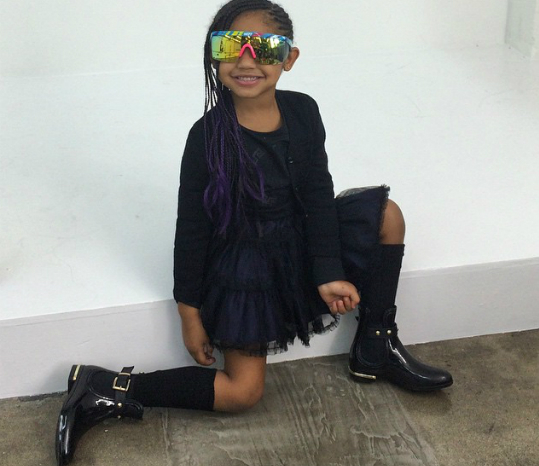 Violet Madison Nash is ready for her close-up. The youngster was recently photographed while having fun with mom.
"She's mini turn up," writes Christina Milian on Instagram. The reality star also tells fans, "The runway is calling" in reference to her daughter's lively personality and incredible style that work well in the fashion world.
Christina was brought to tears while talking about her daughter during a recent clip of her reality show, Christina Milian: Turned Up. "No matter how busy I get, and how crazy life can be, now that I'm a mom, I have to set aside time to be with my daughter," said the star. Christina and Violet were filmed while washing the family car, and the two had loads of fun getting wet.
"This is exactly what I love to share with Violet. It's not about material things. It's not about anything but bonding." Milian tried finishing her statement without emotional leakage but couldn't hold back the tears. "She's such a fun kid," said the artist.
Violet is Christina Milian's only child with ex-husband Terius Nash, a.k.a. The-Dream. You can catch her every week when her mom's reality show airs on E!
http://instagram.com/p/yS7x7sMWmJ/?modal=true
http://instagram.com/p/yYc4cpsWha/?modal=true
http://instagram.com/p/yXjVjdoUSb/?modal=true
http://instagram.com/p/yXj9mqIUTg/?modal=true