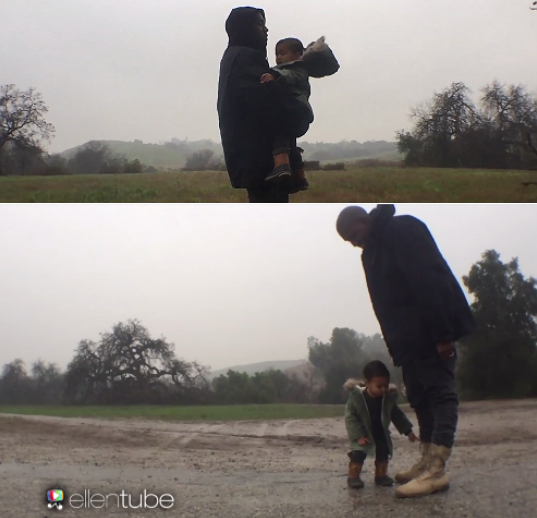 Kanye and North West make for a great father-daughter duo. The rapper recently shared his new music video for 'Only One' with Ellen DeGeneres and other fans, and little North was featured in the clip.
In the video, North walks and talks with her father as the lyrics to 'Only One' play in the backdrop. The clip is truly priceless as it features Kanye bonding with his daughter as North lavishes in her father's embrace
Kanye recently told Ellen that marriage and fatherhood have taught him a few things. "I've learned how to shut up more," said the star. "I think I'm a better human being because of her (Kim Kardashian) and because of my daughter, and I have always someone to think about going home to: something for me to not only to be brave for what I want to do for humanity, but also to be more protective of myself for my family."
Kanye also talked about his new Adidas deal, which gave him the opportunity to showcase his creativity in a different way. "They allowed me a little bit of oxygen," shared the rapper. West further explained, "There's no amount of money that someone can give you to make you not be creative if you were born to create. A lot of times people try to block you, block your creativity, control you with money. And Adidas allowed me to make my own clothing line, which I wanted to do, and it was just like a little bit of oxygen."
Kanye West and wife Kim Kardashian are the proud parents of one child.
See Kanye's full interview on Ellentube, HERE.