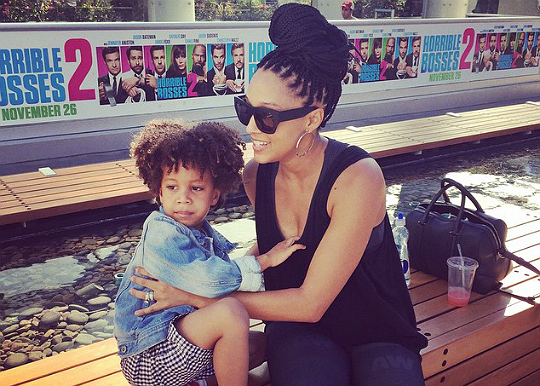 "My child's priority is my number one priority," celebrity mom, Tia Mowry, told Cupid's Pulse in an exclusive. She explained that the moment she became a mother, she became a constant worrier, and so her partnership with the National Center for Missing & Exploited Children (NCMEC) and Honeywell only makes sense.
For over three decades, NCMEC has been the leading non-profit organization for the search for missing and exploited children. The organization works with families, professionals, and law enforcement to train officers, establish valuable tip lines, and set up safety programs to prevent and stop the victimization of children. The work has helped to return more that 200,000 children to their families.
Currently, Tia is the spokesperson for the KidSmartz Safety Dance video contest, which is designed to teach kids skills that they can use to prevent abduction.
Meanwhile, the actress is also busy on her Nickelodeon TV show, Instant Mom. She portrays Stephanie Phillips, a role for which she was prepared for by her own marriage and family. Her son, Cree, was born in 2011. She and actor hubby Cory Hardrict lead busy lives, but always have time for their son, and for each other. Tia explained that, if she's being honest, "there's no such thing as balance!" She added, "Some days, you're going to be a better mom than other days."
For Tia, an important part of family life is maintaining a happy, romantic, marriage. Date night is therefore an important factor. "It's when we both get dressed up and get sexy for ourselves, for each other."
Things may get a little chaotic, as it does for every family, but at the end of the day it does sound like Tia and Cory do it right.