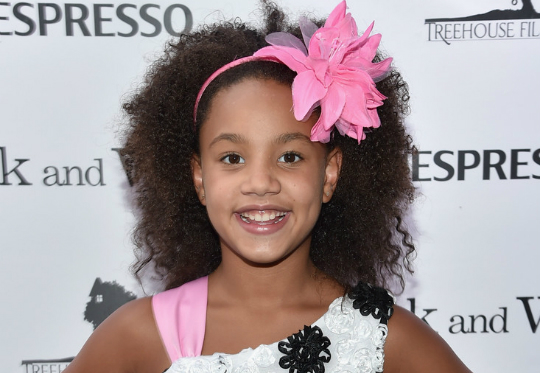 Jillian Estell is about to make her mark on the entertainment industry. After having only two credits to her name, Jillian has been cast in the heartwarming film, Black or White, alongside award-winners Kevin Costner and Octavia Spencer.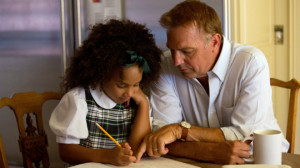 Jillian stars as Eloise, a young mixed-race girl who has been raised by her white, maternal, grandparents. When her grandmother suddenly dies, her grandfather (Costner) tries to adjust to his new role as primary caretaker. But her paternal grandmother (Spencer), has other plans for her. When a custody battle ensues, the strained family dynamic is further disrupted as they face difficult questions about their true feelings about race and forgiveness. What becomes clear is that nothing is as simple as black or white.
The film is written and directed by Mike Binder, who also wrote and directed the powerful film,  Reign Over Me, starring Don Cheadle and Adam Sandler.
In 2013, Jillian landed her first feature film role as Darlene in the holiday film So This is Christmas alongside Vivica A. Fox. Prior to that, she had only been featured in one episode of the hit TV show, Chase. Now, this young upcoming star can truly showcase her talent in this gripping drama.
The film was shot primarily in New Orleans over the course of five weeks, with a limited release on December 3rd to ensure its place in the running for 2014 Oscar nominations.
Black or White opens everywhere January 30th.