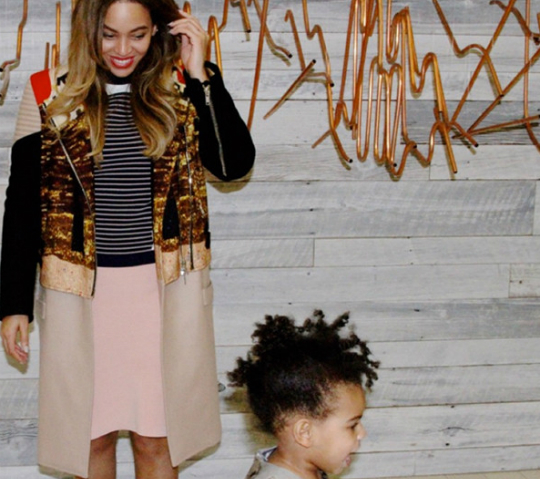 Photobombed by Blue! Beyonce's daughter recently stole the spotlight from her during a bit of photography on a family outing.
Bey was just about ready for her close-up when Blue dashed through the scene. The toddler was sure to run in front of her mom for the added effect of photobombing.
It has been nearly three years since Beyonce gave birth to Blue, and the R&B singer still expresses excitement when talking about parenthood. "Motherhood has changed everything," said Bey in one interview. "You see things a bit differently after you give birth and my biggest job now is to protect my child."
The singer has certainly protected her daughter and given her the finer things in life. Blue is one of few toddlers to have a passport that is used to tour the world throughout the year. The toddler is also among the elite to be featured on two hit singles.
Blue Ivy Carter is Beyonce and husband Jay-Z's first child together. The little one will celebrate her third birthday on January 7, 2015.