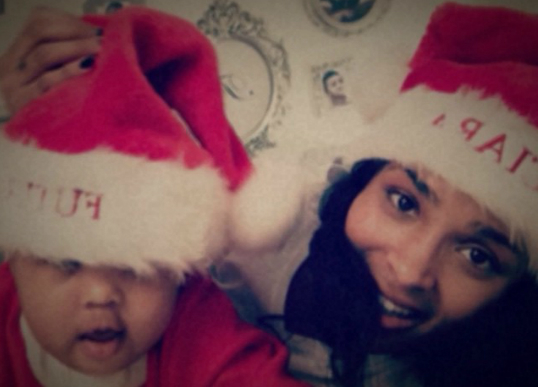 It's Ciara and baby Future in the full Christmas spirit! The R&B singer recently shared footage of her and her son wearing Santa Claus hats.
Future stole the spotlight from his mom with a hat that partially covered his eyes. Although cute as ever, the little one didn't let the camera catch his face. "I seriously think he knew I put this on him," tweeted Ciara of her son's shyness. "He never wanted to look up."
Ciara has,  on several occasions, deemed motherhood as something beautiful. This Christmas will definitely be memorable for the singer as it will be the first time that she celebrates the holiday as a parent.
Little Future is Ciara and rapper Future's only son.  Check out more pictures of him in Christmas gear below!
WATCH: Watch More Videos Of Ciara and Son HERE.