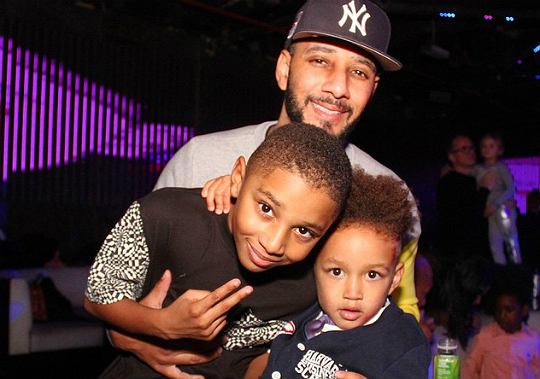 Kasseem Dean Jr. celebrated his eighth birthday this past weekend with family, friends, cake, and whole lot of water. WAT-AHH! hosted the youngster-'s party, and gave hydration to all who attended.
"Thank you soooo much @wataahstreets for hosting my party," tweeted Kasseem in a shout-out post to the brand. "I love your water and the bottles are so cool!!! Parents should get this for their kids."
The son of Swizz Beatz and Mashoda Tifrere also had a beautiful cake that featured the number eight and various symbols from the hit 'Pokemon' cartoon. "Pokemon rules," wrote Kasseem next to a picture of the tiered delight. The youngster also shared footage of himself blowing out the candle on his beloved pastry.
Although his cake was a "dream come true," and the treat bags were filled with speaker bags that Kasseem just couldn't get enough of, the best part of the youngster's celebration was spending time with family and friends. "I love my friends and family," tweeted Kasseem along with a picture of himself surrounded by loved ones. "They are awesome!!"
Kasseem Dean Jr. is Swizz Beatz's only child with ex-wife Mashonda Tifrere. The music producer is the proud father of four children.