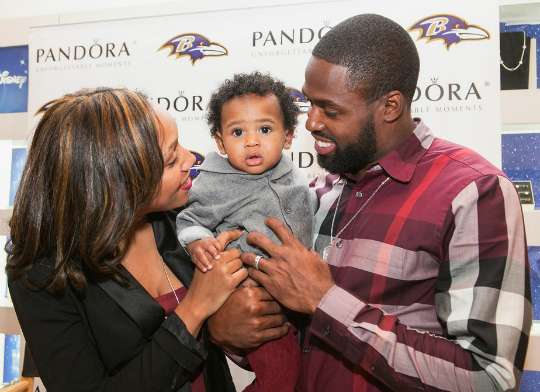 Torrey Smith stopped by a PANDORA in-store event in Columbia, Maryland earlier this week. The Baltimore 'Ravens' player had his son and wife Chanel Williams with him.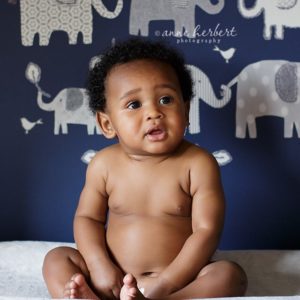 Little Torrey looked cute as ever while sitting on dad's lap. The little one gave photographers an adorable expression as they took pictures of him and big Torrey. Chanel also basked in her son's cuteness, and held him high while exploring the unique jewelry of PANDORA.
The Smiths believe that their son's adorableness will shine through on a Gerber commercial, which is why they have entered him in the company's "Be Our Baby" search. Gerber is looking for its next brand ambassador, and Torrey along with Chanel think that their son is the right person for the job.
"I just want TJ in a Gerber commercial that little face belongs somewhere," tweeted Chanel along with little Torrey's entry picture. "If TJ wins we plan to give half of the money to a children's charity and the other half would go to TJs college fund," the NFL wife added.
Little Torrey has already received much support from celebrities, and thousands more are hoping that the little one wins. The Gerber "Be Our Baby" contest ends on December 14, 2014. TJ is Torrey and Chanel's only child.
Photos: Getty Images/Instagram