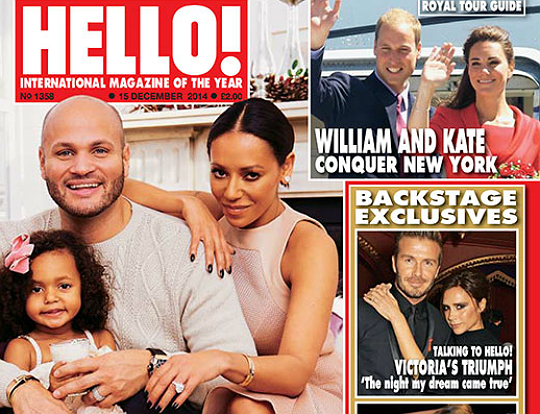 Melanie Brown, a.k.a. Mel B, is fast-approaching the age of 40, and is looking forward to having one more kid. The 'X Factor' judge tells Hello exclusively that she and husband Stephen Belafonte have been planning for another little for quite a while.
"We've been talking about it for two years," says Mel B. "I'm 40 next year, I want to have one more baby." Stephen also tells the magazine that he and his wife are open for adoption. "I think there are so many kids in the world that we could give a chance to," says the father of four.
Brown also gave insight into a failed laser surgery that left her partially blind 15 years ago. "I can't see at all out of my left eye," shares the star. "The lasering went wrong so this will be totally life-changing," says Mel of her upcoming cornea transplant surgery.
Melanie Brown is the proud mother of three daughters. Madison, the star's youngest girl, is her only child with Stephen Belafonte.
You can get the full scoop on Mel B and the family in the latest issue of Hello magazine, which is out now!