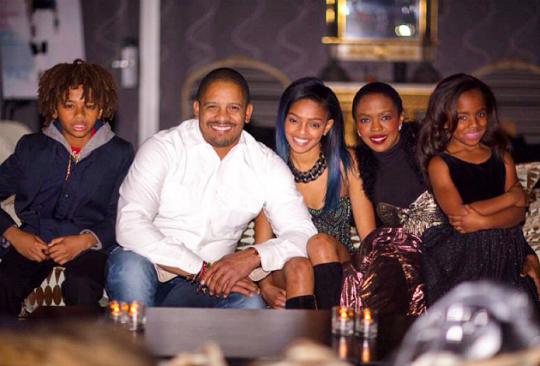 Lauryn Hill and Rohan Marley celebrated their daughter Selah Marley's 16th birthday this past weekend at the Crosby Street Hotel in Manhattan. Teyana Taylor, Iman Shrumpert, and Asap Ferg were among the special guests in attendance at the birthday bash.
"Thank u everyone 4 coming out to my party, hope u all had fun, it was the best night of my life[sic]," Selah wrote on her Instagram page.
Mom Lauryn Hill later joined Selah in thanking guests. "Thank you ASAP Ferg and Teyana Taylor for making Selah's Sweet 16 so wonderfully memorable. Ferg, everyone Loved your performance, and Teyana we so appreciated you coming through to celebrate with us. Thank you also Iman Shumpertt for accompanying Teyana, it was sweet of you both to come. Family and friends, thank you for making Selah's night special. And to my beloved Selah, exponential happiness for your birthday, Princess. Love you!!!" She wrote on her Facebook page
The 16-year-old also had the support of her brothers and sisters at the event. Eden, Joshua, Zion, John , and Sarah Marley all watched as their sister celebrated her special day with cake, music, and lots of laughter.
Hill and Marley have five children together. Lauryn welcomed her sixth child in 2011.