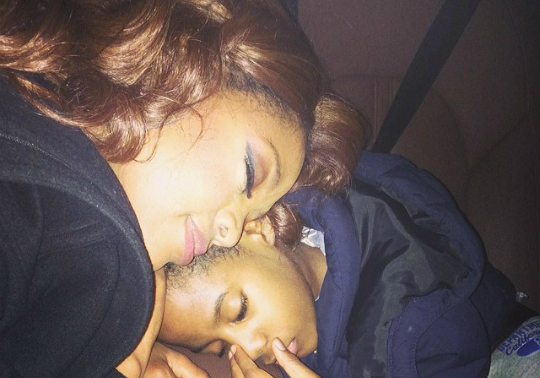 Sherri Shepherd is learning from everyone these days, especially her son. The former 'View' co-host recently told Uptown magazine that little Jeffrey taught her an invaluable lesson about determination.
"I put him on a track team this year to work on his socialization skills," said Sherri. "Jeffrey found me in the sea of parents [during one of his meets] and screamed 'Mommy, I'm scared but I'm going to be brave.' Through tears I saw my baby run. He finished last, but he held his fingers up in the victory sign. He taught me that if I fall, as long as I get back up and finish, I am a winner."
In being a winner, Shepherd discussed her departure from 'The View' which was, "bittersweet, exciting and scary. Seven years I was there and the cast and crew became a family to me. They embraced me when I moved to New York City not knowing anyone. Barbara Walters pushed me past my limits and challenged me. Every single day for about three years, I would go into my dressing room and cry because I felt I did not belong at that table. But her pushing me brought out a confidence where I could sit at that table and say 'No. Let me finish.'"
Jeffrey Jr. is Sherri and ex-husband Jeffrey Tarpley Sr.'s son. He was born in 2005.