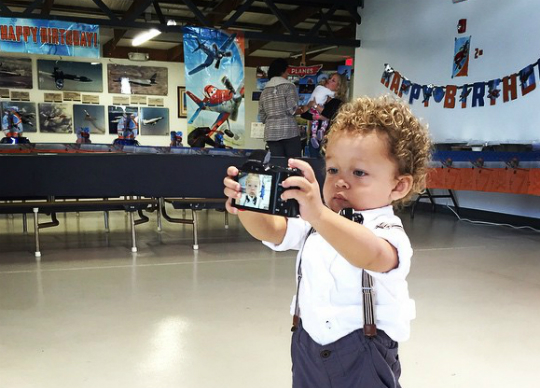 A birthday celebration isn't complete without a selfie, right? Apparently so as Aden Housley recently took a break from celebrating his second birthday to take a picture of himself. The little one was right in the middle of the Museum of Flying when he decided to hold up the camera and snap a candid.
"Aden wanted a birthday selfie," wrote Uncle Tahj. He along with Auntie Tia and beaming mom Tamera Mowry were three of many family members to make Aden's celebration a success. "Words can not express how much I love this boy," tweeted Tia along with a picture of her with the birthday boy. "Aden you are such a beautiful soul and auntie loves you! #happybirthday."
It seems like just yesterday that Tamera and husband Adam Housley were showing off pictures of their son as a newborn, and now he is embarking on life's journey as a 2-year-old. My how time flies!
Aden rang in his birthday on November 12, 2014. Check out more pictures from his celebration below!
Photos: Instagram