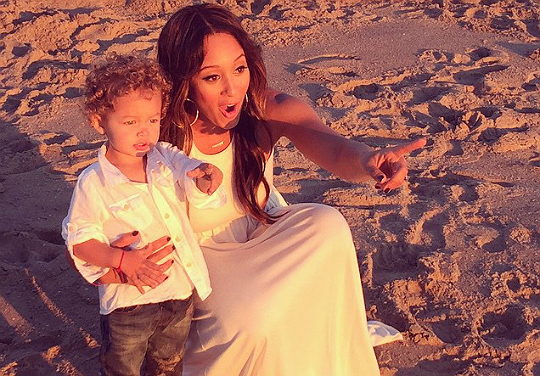 Put another candle on the birthday cake because Aden is another year old. The son of Tamera and Adam Housley celebrated his second birthday on Wednesday, and mom proudly shared her thrill with blog readers.
"I can't believe it was only 2 years ago that I was giving birth to my bundle of joy," said Tamera. "These years have flown by and been so magical."
'The Real' co-host further wrote, "He is my complete heart and soul and every day I'm blessed to have him running around and cozying up to momma when he's worn out."
Although overjoyed to be a mom, Tamera admitted that parenthood is hard work. Even so, "I can't help but beam from the inside and think about the years ahead and how he'll grow." The actress added, "I'm so happy to be sharing the entire experience with Adam."
Aden is Tamera and husband Adam Housley's first child together. He was born on November 12, 2012.