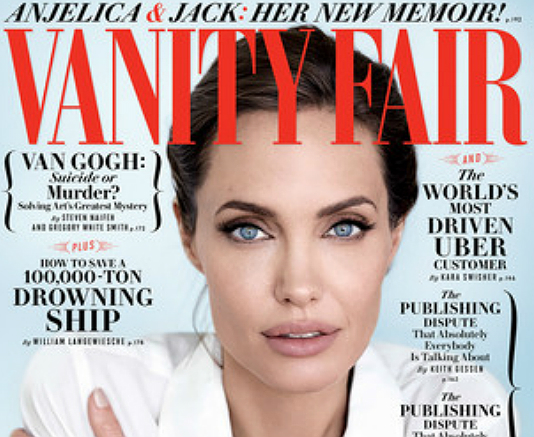 Zahara is her mother's eyes and ears. The little one was recently witnessed telling Angelina Jolie all about big brother Maddox's kiss with his girlfriend.
"Her daughter Zahara wanders in and leans over, 'What honey?' Jolie asks her," wrote Janine Di Giovanni in an article that will be featured in the upcoming issue of Vanity Fair. Di Giovanni was interviewing Jolie for the magazine's cover story when Zahara came running in. "With their faces pressed close together, Zahara shares a secret, prompting a laugh. Later, Jolie says in a mock-staged whisper, 'She said Mad and his girlfriend are kissing,'" revealed the writer.
Angelina talked with Janine about her family now that she and partner Brad Pitt are married. "It feels nice to be husband and wife," shared the star. "[The kids] did not expect us never to fight, but they made us promise to always say, 'Sorry,' if we do. So they said, 'Do you?,' and we said, 'We do!'"
Find out what else Angelina had to say about her family when the latest issue of Vanity Fair hits newsstands on November 11, 2014.