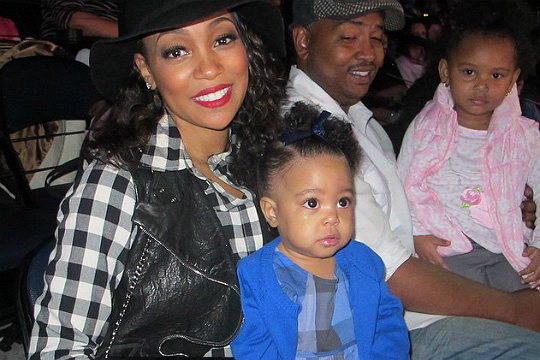 It was a 'Frozen' night with Monica Brown and her daughter. The R&B singer took Laiyah to a presentation of 'Frozen' on ice earlier this week.
Monica filmed her daughter before taking her to the show. Laiyah was so excited to see her favorite Disney characters on ice that she told her mom that she didn't want to go to the presentation. "She ain't really mean that," tweeted Monica. "Off we go," wrote the star.
It was apparent that little Laiyah did not mean what she said in the video because she couldn't take her eyes off the the characters on the ice. "Laiyah watched every minute of this show and sang LOUD," tweeted Monica. The R&B star's cousin also commented on Laiyah's attention to the show. "He kept saying he couldn't believe how into it she was."
Laiyah is Monica and husband Shannon Brown's first child together. The R&B singer has three kids in all.