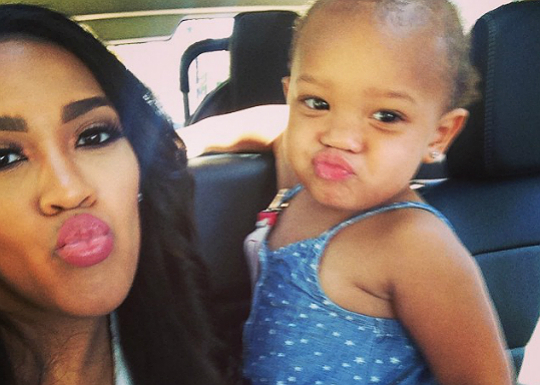 Nia Riley and her daughter Kamryn are recovering after being involved in a serious car accident earlier this week. Soulja Boy shared the disturbing news with Twitter fans on Tuesday, and asked them to pray for his family.
"My girlfriend @NiaRiley was in a car accident and the car flipped over and our daughter was in the car. Need your prayers," tweeted the rapper. Soulja Boy further wrote, "Life is short and you never know what could happen. I love them and don't know what I would do if something happened to them. God first."
A representative of the rapper later confirmed that both Nia and Kamryn were safe and reunited with Soulja Boy. "Thank you for your concern," said the rep. "Both Nia and Kamryn are ok and are now home with Soulja Boy."
Nia also commented on the accident tweeting, "Thanking God my baby and I are alive!! Our car flipped over yesterday (Tuesday). Can't take life for granted!" The reality star shared a picture of the car that she and Kamryn were traveling in, and it was completely destroyed.
Nia has been in courtship with Soulja Boy for several months. Kamryn is her daughter from a previous relationship.