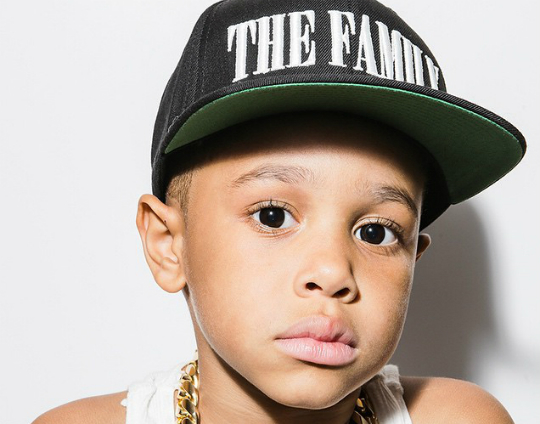 "That boy growing up quick." Johan Jackson, also known as Prince Joso, recently posed for the camera to give his parents a few cute pictures of himself, and Emily Bustamante and Fabolous couldn't help but notice how much their son has grown.
Fabolous took several candids of his big guy while he was looking fresh. In one photo, Johan held his face like Macaulay Culkin from Home Alone. The rapper even commented on the similarity in appearance between the actor and his son tweeting, "Home Alone #PrinceJoso."
Emily also snapped a few good pictures of her Prince Joso, and left him a loving note on Instagram when he celebrated his birthday a few months back. "My son is my greatest joy, he is my peace when I feel anxious, my purity when I feel confused, he's my angel," wrote Emily. "He saved my soul from anger, he filled my heart with forgiveness and he gave me hope. Thank you God for sending me such a blessing!! Happy Birthday Johan!! Mami love you!!"
Johan celebrated his sixth birthday in February. He is Emily and Fabolous' only child together.