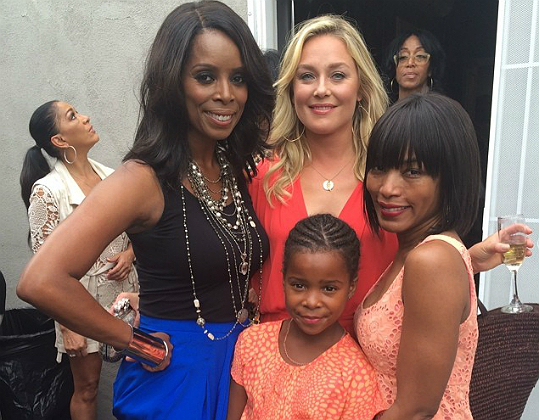 Angela Bassett and Bronwyn were two of many celebrities to support the opening of Tasha Smith's actors workshop studio in Los Angeles this past Sunday (August 3). The director and her daughter were matching one another as they wore dresses that were simple but beautiful.
Other local celebrities also came out to support Tasha's new studio in Los Angeles. Brandy along with Salli Richardson and Omarion were in attendance at Sunday's launching party. Apryl, Omarion's girlfriend, also came out to show support and lit up the atmosphere with her pregnancy glow.
Angela Bassett congratulated Smith on her efforts to teach aspiring talent the ways of acting. "Congrats & kudos to my girl-opening a place where creativity can take wings," tweeted the director.
Tasha Smith Actors Workshop (TSAW) welcomes actors of all levels to come and learn the essentials of the craft. From emotional prep to character development, workshop students gain an understanding of what it means to be an onscreen personality.
Tasha Smith is best known for her role as Angela Williams on Tyler Perry's 'For Better or Worse.' Learn more about TSAW here.