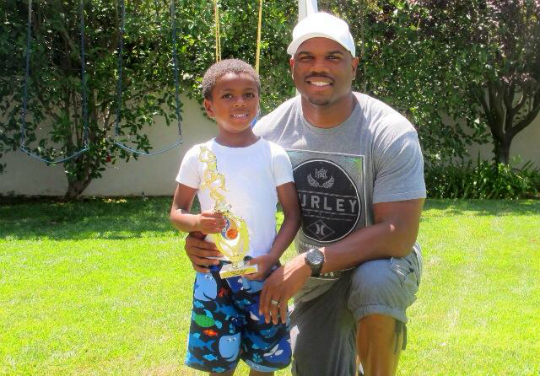 In a segment of My Life as a Dad, Curtis Conway discusses how he understands the role of the father in the family, and how it's so much more than working to support the family.
Curtis, the father of five children ranging from 18 to 2 years of age, explained that it is so important to him to watch his children interact. In observing them, he learns how to interact with them himself. That way, he said, "we can have the best relationship". At the same time, he knows they are also observing him.
"Kids don't listen to you, but they definitely are watching what you do. So I really take pride in trying to be a physical presence… My 18-year-old sons see me changing my 2-year-old daughters diapers… I want my kids to feel like 'well my dad did just as much as he could." For Curtis, it's also important to get over the limiting mind-set that there are things that women should do, rather than men. "We can wash dishes, we can hug our sons, we can kiss our sons, we can change diapers", he explained.
One thing that only a woman can do though, is birth a child. The former NFL star said that seeing his wife in the delivery room was a whole new experience for him, and that he was awe-struck most of all with what a woman's body is capable of. "It took my respect for [women] to a whole different level" he added, "It's such a responsibility they have."
Curtis also pointed out that he thinks of being a father as being the one thing no one can take away from him. "I call them my starting 5", he said of his kids. "I love my wife to death, that's my best friend, but my wife can walk in the door and say 'look, I don't wanna be with you no more'," with a smile he finished, "those five, they're Conways."
Curtis has two kids with his wife, former boxer Laila Ali. He also has three kids from a previous relationship.
Watch Curtis' interview HERE.