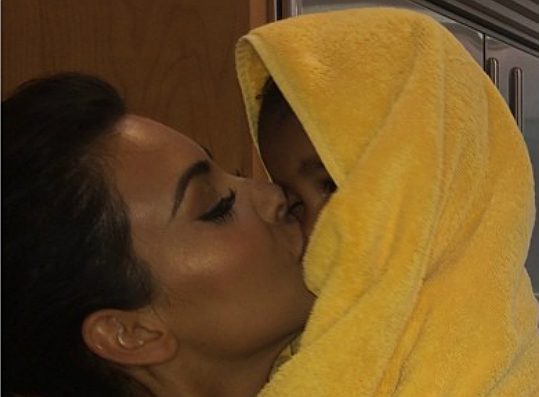 What's the saying? Walk before you run? How about, swim before you step! That's right, North West has just completed her first week of swimming lessons and the 13-month-old is reported to be quite the natural. But Kim and Kanye couldn't have been prouder than when their little one took her first steps straight out of the pool.
Kanye snapped a photo of Kim proudly congratulating her daughter with a big kiss. She captioned the photo: "Our baby girl finished one week of swimming lessons today then took her 1st steps right when she got out of the pool!!!! Mommy & Daddy are so proud of you!!!!" She also added, "Photo Cred: Daddy".
North celebrated her first birthday in June.
Photo: Instagram