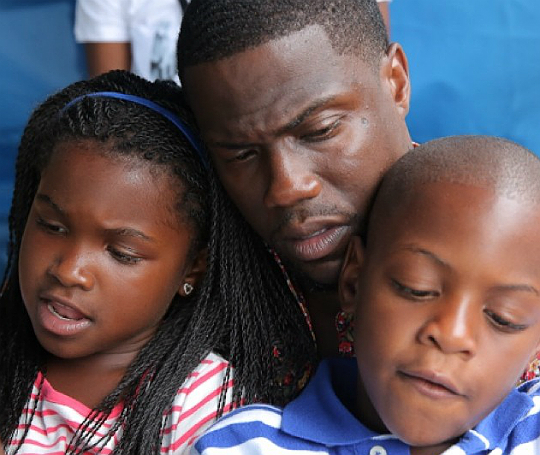 Hollywood is rapidly moving and the Harts are ready for the adventure. Heaven and Hendrix recently visited their dad, Kevin Hart, on the set of the upcoming sequel to Ride Along. The two embraced their father and watched attentively as Kevin showed them something on his phone.
The Harts have not let the Summer months pass without enjoying vacation on the family yacht. Heaven and Hendrix were videotaped while making a flying leap off the deck, and Kevin did a bit of slow motion action as he fell backwards into the water. Of course, Hendrix followed in his father's footsteps by doing a slow motion video of himself belly flopping into the ocean. How cute!
Kevin doesn't regret one moment of hard work when he sees the smiles on his kids' faces. "This is what life is all about," tweets the star. "I bust my a** to give my kids these moments." Check out footage of Heaven and Hendrix paddling along on the ocean here!
Kevin and ex-wife Torrei Hart have two kids together.
Photos: Kevin Kwan