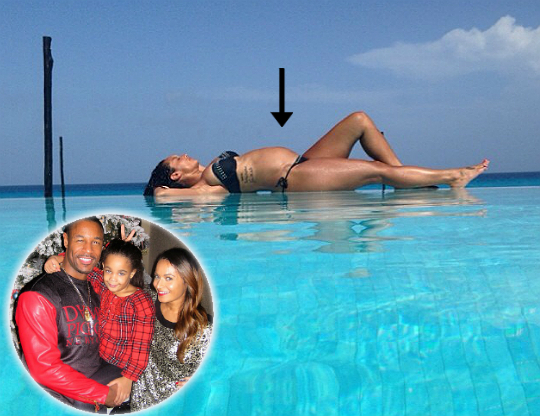 Singer Tank turned to social media this past weekend to reveal that he and girlfriend Zena Foster are expecting baby no. 2. Zena's baby bump stood out in the photo captioned: "My baby @zenafoster and our baby boy due 1/1/15! God is good!" The baby's due date coincides with Tank's 39th birthday.
Earlier this year, the on-again-off-again couple celebrated their daughter, Zoey's, 6th birthday. They hit the floor for a family-dance with Zoey sporting a custom made jersey with her name and the #6 displayed proudly.
This will be baby no. 5 for the R&B superstar.
Photo: Instagram