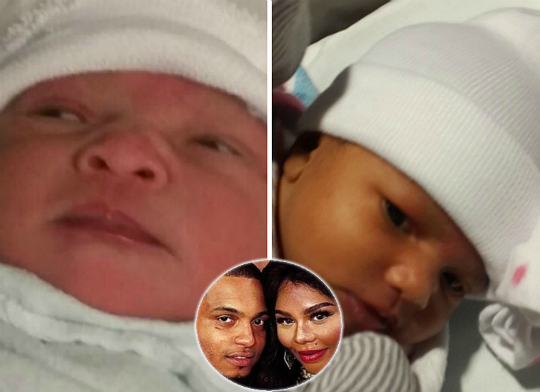 Rapper Lil' Kim has been pretty discrete when it comes to her baby photos, but this is a big one.
Royal Reign, born June 9th, made a semi-appearance on social media July 4th, though only her feet were displayed. But on Friday, Lil' Kim celebrated her 40th birthday by posting a very special picture. The caption read: "On my Birthday I want to share something special with U all…. The greatest gift I have ever received. My princess, Royal !!!!! This is her first picture on the day she was born." The photo featured her one and only bundle of joy, all bundled up.
Royal's father, rapper Mr. Papers, followed Lil' Kim's lead. He posted another very early photo of their little one, with the caption: "Everybody say hi to my beautiful a** daughter miss Royal… #LilPapers my lil scooby snack .."
This is Papers' second child, and the first for Lil' Kim. The Queen of Hip Hop first announced her pregnancy in February. Her daughter was born at Hackensack University Medical Center in New Jersey. Royal weighed in at 6 lbs 5oz, and measured 19.5 inches.
Photos: Instagram