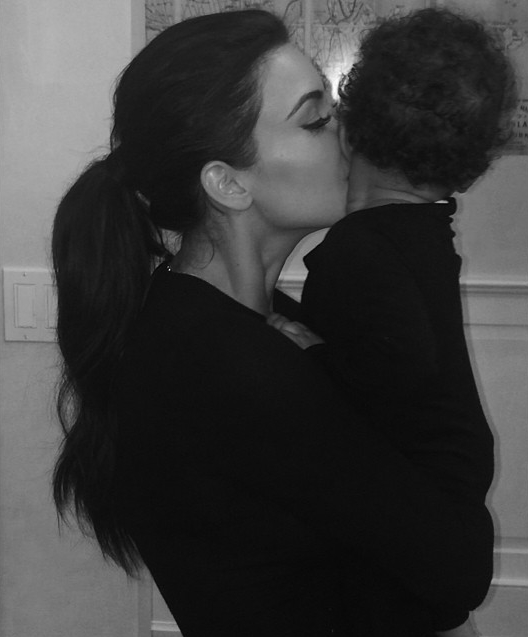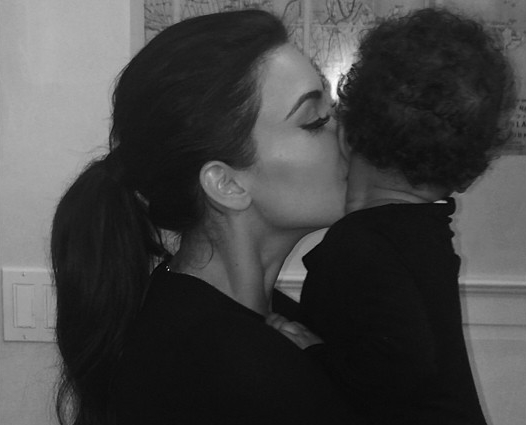 Parenthood has its perks for Kim Kardashian who tells Lucky magazine that becoming a mom has made her feel more sensual. "I am definitely way sexier ever since having my daughter," says the star. "The struggle to get back into shape after giving birth is such a real one. It's so difficult to do, and afterwards, all you want to do is show off your body and feel sexy."
Kardashian isn't the first star to make the connection between motherhood and sensuality. Beyonce told media a few months back that becoming a mom doesn't have to mean losing one's sense of identity and attraction. "Just because you become a mother, doesn't mean you lose who you are," said the star. "You can have your child, and you can still have fun, and still be sexy and still have dreams for yourself."
Beyonce and Kim's comments present this idea of mothers being able to have their cake and eat it too. While nurturing is the number one goal of motherhood, it is, according to these women, possible to retain the independence that you once had before becoming a parent.
BCK Says: Is this reality? Can you really have your cake of motherhood and eat it too while pursuing personal dreams when your child is young? Tell us what you think!