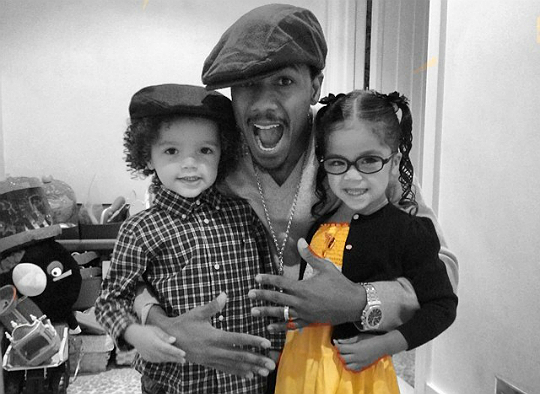 Although he and wife Mariah Carey enthusiastically post pictures of their twins on social media, Nick Cannon told E! News that he doesn't actually want them in the business.
"I understand that people have fallen in love with them and [they have] fans and stuff," so the solution was clear. Team up with Scholastic and let Roc and Roe become a part of the new generations story-time!
"They're like the new Raggedy Ann and Andy", he explained excitedly. The first book will be titled Roc and Roe's 12 Days of Christmas. The series will follow the adventures of Morroccan and Monroe and will undoubtedly be a great way to bring them to life in a way that doesn't intrude on their private lives.
Book publishing is far from being Nick's only priority right now, though. Besides penning the new book, he is presently hosting two T.V. shows, making his directorial debut with the upcoming School dance, and he's even set to star in the new reality show, Real Husbands of Hollywood. Next up, "Run for office," he joked. "I'm gonna be the mayor of Beverly Hills!"
The story behind School Dance comes from one of Nick's very own experiences, he explained to The Urban Daily. "The concept is really a bit right out of my stand-up act about lock-ins and how I lost my virginity in a lock-in. I took that whole concept of an overnight party where you grow up in the hood and they have these church functions where they lock you into the gym and all types of debauchery happens. [But] it's supposed to protect you from all the violence in the community."
The all-star cast includes Katt Williams, Kevin Hart, Mike Epps , Katt Williams, George Lopez, Lil Duval and more. It opens in theatres today.
See more pictures of the twins with their mom below!
Photos: Twitter/Instagram