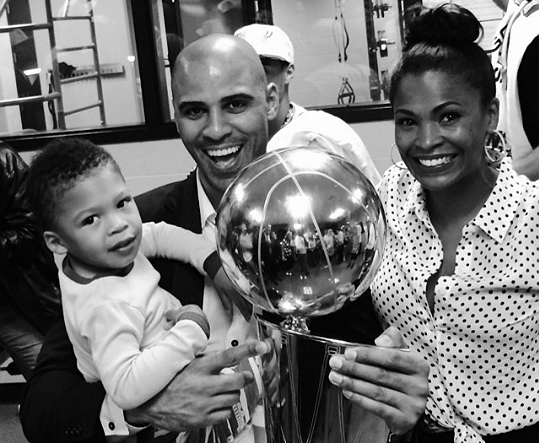 Non-traditional family structures are becoming more common everyday. As a result, people are finding new ways to be the best parents they can be. Actress Nia Long and her ex-fiance are truly a testament to what two dedicated and mature adults can accomplish for their child. For them, co-parenting is essential.
"Put the child first. The child always, always comes first." Nia continued,  "And agree to disagree on certain things. If you set an example, your child will understand the value in every relationship. It doesn't have to necessarily be a marriage or someone you spend the rest of your life with."
Although the Fresh Prince of Bel Air Star has been with Ime Udoko for some time now, with whom she had her second child, she still considers her first son's father to be part of the family. In 2012 she told Essence magazine, "Massai's dad and I have had the most challenging times, and I wasn't always sure we wouldn't end like my mother and father. But we've arrived at a place where I can truly say he's not a baby daddy, he's my friend, finally. He is an amazing father."
Today, he even still makes it over for dinner sometimes. Nia embraces her non-traditional household, stating:
I know one thing that my boy Massai will be able to say is, 'Yeah, my mom and dad may have had their differences, but they liked each other.' He may not be able to articulate that at this time, but I believe when he is an adult, he will say, 'Yeah, they had their moments, but they were cool.'… you have to do what works. Not what other people think works for you. Just be liberated. What are we tied down to? We tie ourselves down.
A working mommy too, the actress's new show – The Divide – is set to premier this month on WE tv. It will be a legal drama that follows a passionate case worker and district attorney as they confront each other on what the definition of "justice" really is.