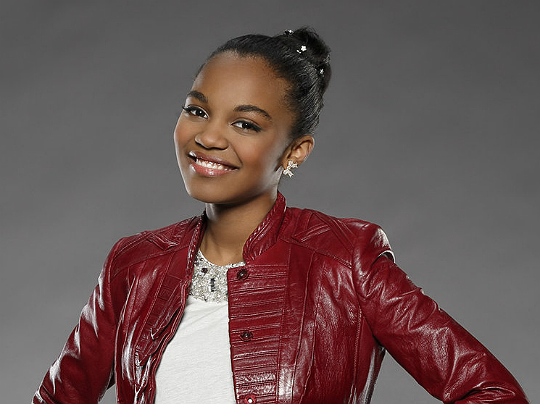 Teen entertainer China McClain has been one of the contestants to beat on ABC's new singing competition "Sing Your Face Off." She has already taken on transformations into such icons as Rihanna, Michael Jackson and Tina Turner.
She is not ready morph into the Godfather of Soul, legendary performer James Brown.
The 15-yer-old singer/actress went full swing James Brown- sporting a wig, prosthetics and red costume. She even showed off her best soul dance moves.
The last episode of "Sing Your Face off" premieres this Saturday on ABC at 9/8 CST.
Check out a clip of China's James Brown performance on "Sing Your Face Off" below.
Watch video HERE.