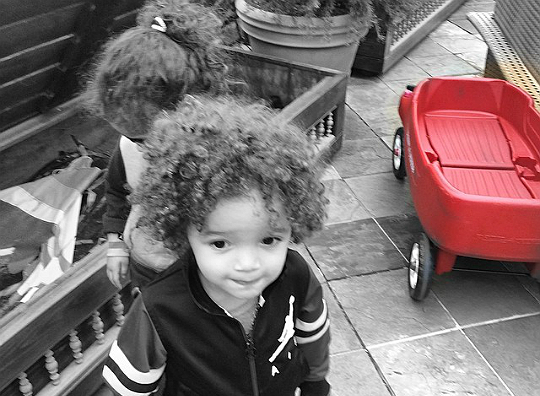 Monroe and Moroccan are officially recording artists.
The twins take center stage in Mariah Carey's upcoming album, Me. I Am Mariah. Dem babies are featured on the single 'Supernatural,' starting the song off with laughs and love.
Roe and Roc laugh and say, "I love you mommy" before the music begins. Thereafter, Mariah takes over with her amazing vocals and lyrics that tell the world that her children make her a supernatural woman.
Audio: Monroe and Moroccan Make Their Debut On SuperNatural
Although her schedule is hectic, Carey manages to be an active mom to her kids. "I am very hands on. I fire nannies [quickly]," says the Pop star. "I have to because if they try to make themselves more important in the babies minds than me… "
Monroe and Moroccan are Mariah Carey and husband Nick Cannon's kids. Check out Dem babies in "Supernatural" here.