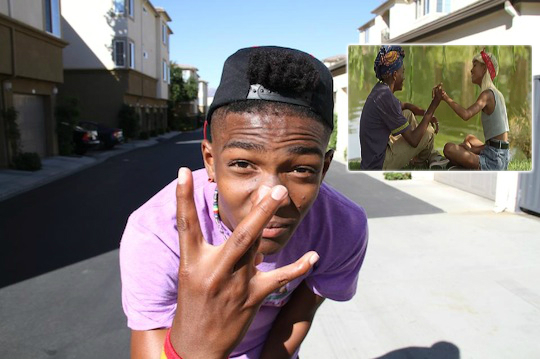 Yair Agu-San better known as YAYA is a rising star.
The 16-year-old has already been featured in Willow Smith's video Summer Fling, as well as a performance with Lil Jon's son, DJ Young Slade.
Yaya has music in his blood. His father Sir Bailey, is a songwriter/musician and has written many songs including music for Philip Bailey (Yaya's grandfather) of the legendary group Earth, Wind & Fire.
"I'm here to spark a fire in the eyes and hearts of the masses to get up and stand up. I inspire others to be themselves and to be creative. I am a servant of God and spread the message of Love through my music. Music and art have been rooted in me since birth. I love my very artistic parents whom are passionate about God, family, education, music, culture, and life. I am truly a Hip-Hop baby with all types of music running through my veins!"
Check out some of Yaya's music HERE.
Instagram: @strongbraveyaya
Youtube Channel: Theycallmeyaya
Photo: Facebook