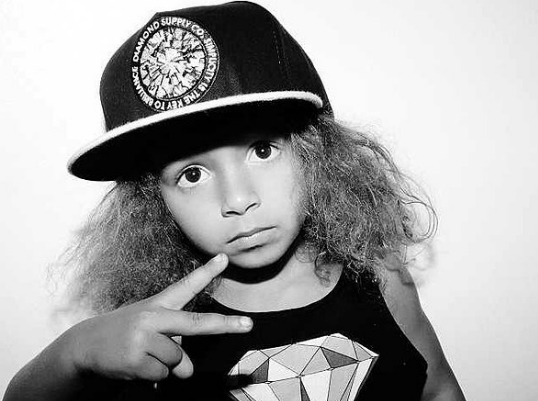 Watch out! He is fearless with his own set of wheels and has a love for skateboarding!
At 4-years-old, LiL Rome Diddy is on the rise to become a pro-skater. At such an early age, it is hard to keep him out of the Park. Well, skatepark, that is!
Lil Rome Diddy began riding the skateboard at the age of one with his dad. When he turned 2-years-old, he received his first skateboard from Bay Area rapper Mac-Mall. From there the young rider began to develop his skateboard skills. Most children at a young age enjoy watching cartoons and playing video games, but Lil Rome would rather ride his skateboard and jump over anything that he can see over. It is said in his Bio(yes, the little kid has a bio already), "Telling Lil Rome he can't skate would be like cutting off cartoons for most kids, or taking away a video game, instead this young superstar is the beginning of a new age youth who again take charge of the outdoors and walk away from the television to pursue what he calls 'Being the best skater in the world.' "
Indeed this kid is on his way to stardom. He is currently part of The Money Team (TMT) sponsored by Professional Boxer Floyd Mayweather. You can catch him sporting TMT gear on his Instagram. He is already in the public eye, participating in contest and making guest appearances to special events. So far Lil Rome has met celebrities such as singer Chris Brown, rapper Tyga, comedian Kevin Hart, and pro skater Troy Pudwill. His latest guest appearance was at the Certified Starz Red Carpet Launch Event in Hollywood, CA.
Keep a look out for this upcoming star because, as he gets older and continues to ride he will develop his own style of riding and become the best professional skater he can be. Keep track of  LIL Rome Diddy by visiting his webpage.