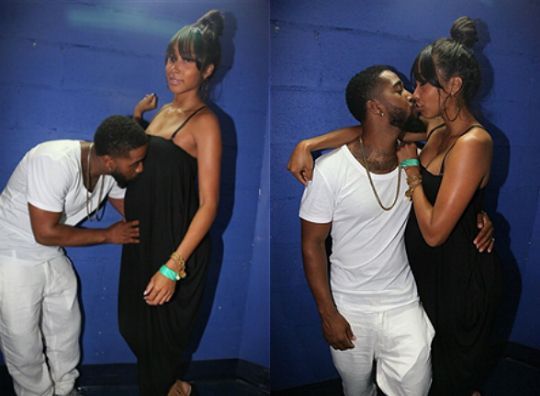 Actor and former B2K member Omarion Granberry and his girlfriend Apryl Jones are expecting their first born, a son, this summer!
The couple have been dating for over a year and are crazy in love with one another.  The R&B singer shared with the Breakfast Club that he really has a special lady in his life that he connected with on a higher level and they just knew when the time was right.
Even though the couple did not plan this pregnancy they knew when the time was right to become parents and build a foundation together. Omarion retweeted on Twitter an Instagram post that his girlfriend Apryl posted: "There is nothing like building a foundation with someone, whether a friend or a lover. Growing together is ultimately one of the best gifts that life can offer…"
The couple are due to welcome their son in a couple of months.
Photos: Johnny Nunez/Wireimage