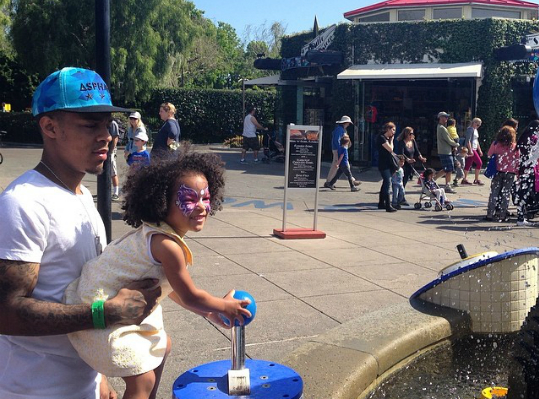 Put another candle on the birthday cake because Shai Moss turned another year old this past weekend. Bow Wow and Joie Chavis celebrated their daughter's third birthday over the weekend with a magnificent trip to Legoland.
Shai thoroughly enjoyed her visit to the theme park, making sure to ride a few rides and take lots of pictures before leaving. The 3-year-old also showed off her painted face that featured a purple butterfly at its center.
Shad Moss, a.k.a. Bow Wow, expressed much appreciation for his daughter on her birthday. "Happy birthday to my daughter! Shai aka phat momma your gonna be 3… I'm so proud to be your dad," wrote the rapper on his Instagram page. "Everything I work for its all yours (lucky kid). I never once thought leaving your side and I'm here to teach you and guide you through life and to make sure you succeed." Joie also celebrated her daughter's birthday with social media fans tweeting, "Happy 3rd birthday baby" along with a picture of her sweet.
Shai is Joie and Bow Wow's only child together. Check out more pictures from the little one's birthday weekend below!