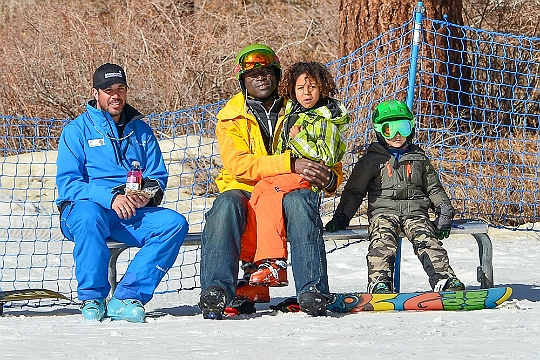 Seal and Johan sit on the sidelines while Henry goes full blast on the slopes. The younger of the siblings appears to be excited as he watches his brother snowboard away.
It was just a few weeks ago that Seal took his kids shopping for snow gear in Los Angeles. The star and his kids looked high and low for the perfect wear, searching all the popular stores for the latest styles. Henry spent lots of time with dad, walking and talking with Seal as they shopped.
It's been nearly two years since Seal and Heidi Klum divorced but the two remain cordial for the children's sake. "When you live your private life in public, and things aren't necessarily as rosy as people think, you owe it to the public to speak up," said Seal shortly after he and his wife moved to divorce. "In a situation like this, your priority is the children. As long as the children are happy, I'm happy."
Seal and Heidi Klum parent four kids together. Check out more photos from the singer's family vacation below!
Photo: AKM-GSI