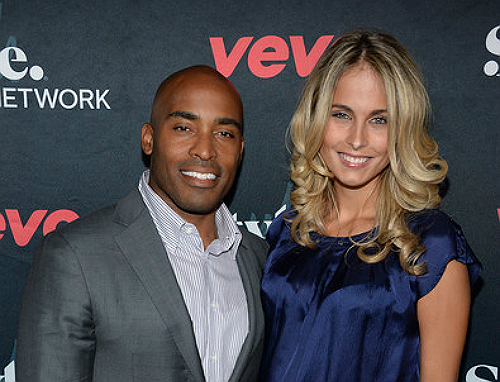 Tiki Barber and wife Traci Johnson are the proud parents of a baby girl! According to Us Weekly, the couple welcomed little Brooklyn Barber into the world on Sunday, December 27, 2013, having their bundle of joy to hold in time for the new year.
It was just at the beginning of this year that Tiki told the press that he was floating with the stars because of the all of the amazing things that were taking place in his life. "There's been a lot of good things happening," said the former NFL star. "As we turn into the new year, I'm looking forward to where my life is going. It's serendipity because my personal life, my professional life started to kind of find a straight path, as opposed to walking this winding, convoluted, up-and-down roller coaster."
Tiki wed Traci in July 2012. Brooklyn is their first child together.
Photo: Andrew H. Walker/Getty Images North America