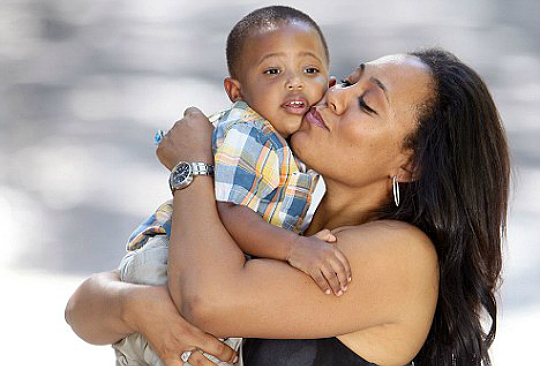 Friday the thirteenth is Matthew Knowles' verdict date. The producer is due in court on Friday (December 13) to find out the status of his child support case with AlexSandra Wright.
Wright claims that Knowles owes her $24,000 in support of their 3-year-old son, Nixon Knowles, because he missed two payments which were $12,000 each. AlexSandra also alleges that Matthew has threatened her through email, telling her that "there's a price to pay" for harming his family's image.
AlexSandra went public with her child support case against Matthew a few months ago telling media, "It is with a heavy heart we must head back to Superior Court to continue the fight for the rights of my son Nixon Knowles, who has proven to be Mathew Knowles' biological son. I am deeply saddened that our personal business is being aired in such a public forum…Those close to me know that my primary concern is my son Nixon's welfare and well-being; both now and in the future. I feel that it is important for him to know, when he comes of age, that he wasn't a mistake and that he was a product of love."
Matthew Knowles was ordered to pay child support for Nixon after it was discovered that he was his father in 2009. Little Nixon is Knowles' only child with AlexSandra Wright.