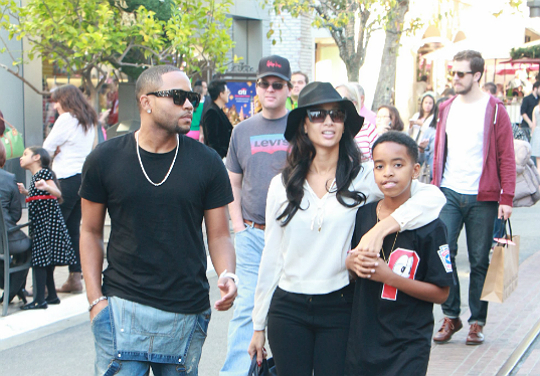 Draya Michele and her son are getting ready for the holidays. The reality star was recently spotted out and about at the Grove with her son and publicist, picking out great gifts for family and friends. Draya's son,Kniko, looked cool as ever in shorts and a t-shirt as he stuck close to mom during the shopping experience.
Michele recently told VIBE Vixen that she works hard to protect her family. "When people say, 'Well, where's your son? Where's your son? Where's your son?' it has the opposite effect on me," explained the mom. "Instead of making me actually want to post my son [on Instagram], it puts a slight fear in me, like why are you guys so obsessed with my son? That would scare any parent for strangers to be so concerned for their child. I just need people to know that I keep it private."
Kniko is Draya's only son.

Photo: Splashnews