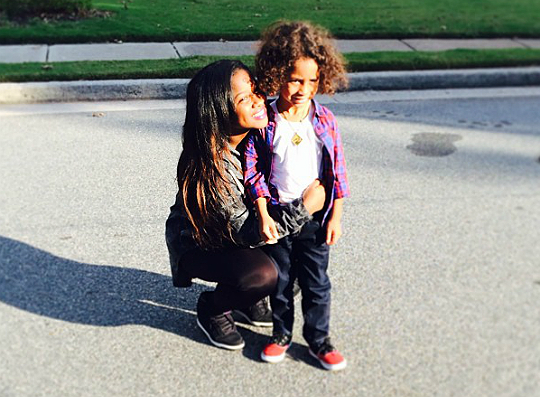 Happy Birthday Dwayne Carter III! Sarah Vivan and Lil' Wayne recently celebrated their son's fifth birthday in a special way.
In addition to giving the little one extra attention and cool gifts, Sarah spread the news about Dwayne's birthday on social media. "From the time he was born and still now, I fall in love with him more and more everyday. I am so blessed to have such a smart, charming, caring, and hilarious son. Happy 5th Birthday to my Tuney!!!#MommysMainMan," wrote Sarah on Twitter.  The proud mom shared a series of pictures with her followers that featured Dwayne as an infant and toddler.
Big sister Reginae Carter also posted a picture of her and Dwayne together tweeting, "Happy Birthday Big Boy. I love you more than anything. I'm so Glad that you're in my life. The best baby brother ever."
Dwayne was born on October 22, 2008. He is Sarah and Lil' Wayne's only child together. Lil' Wayne has four kids in all.
Photos: Instagram