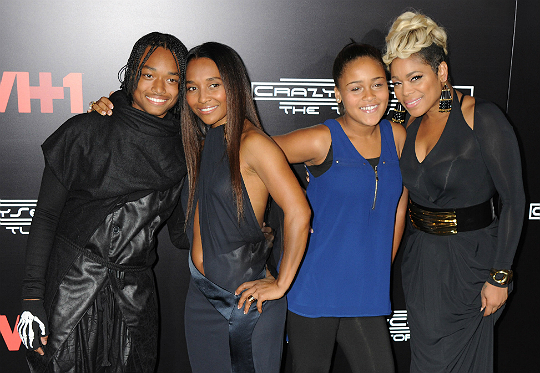 TLC stunned at the premiere of their movie, 'CrazySexyCool: The TLC Story' earlier this week. Chilli and T-Boz looked fabulous as they posed for photographers with their kids by their side. Chilli embraced her son, Tron, as T-Boz smiled from ear to ear next to her daughter, Chase. Both women were excited to see the premiere of their movie come to the AMC Loews Lincoln Square Theatre, as it marked a period in their life where their careers have come full circle.
"It really captures our 20 years together in a nutshell," says T-Boz to USA Today. Chilli added, "When we started, we broke a lot of barriers down and we did it with our clothes on. We weren't trying to be sexy. You can still have it all without being naked, and I'm not saying that's a bad thing, it just wasn't our thing."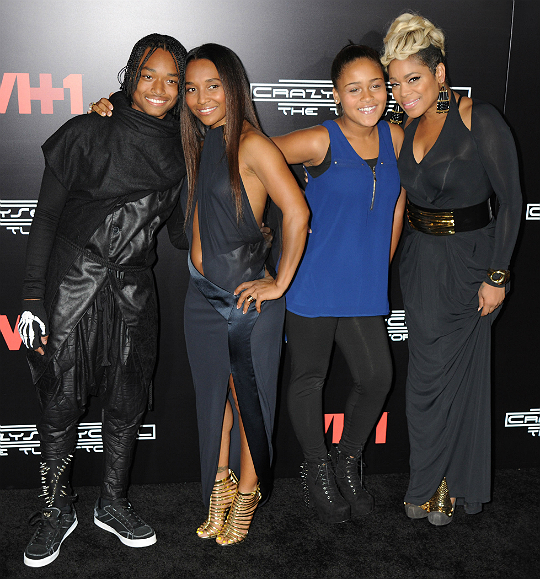 The ladies further commented on the cast members that they selected for the film with Chilli saying, "The actresses we picked all showed a hunger for the roles. We didn't want anyone famous. We wanted fresh faces. But it's hard to find a fresh face with talent. Keke (Palmer, from 2006's Akeelah and the Bee) is a famous actress in her own right and she reached out to me herself. She would not give up."
TLC began their trails in the music industry over two decades ago. The two surviving members of the group (Lisa 'Left-Eye' Lopes died after sustaining severe injuries in an auto accident in 2002) have since kept the legacy alive through new singles and public appearances. Tron is Chilli's child with producer, Dallas Austin. Chase is T-Boz's daughter with ex-husband, Dedrick 'Mack 10' Rolison.
Photos: Splashnews