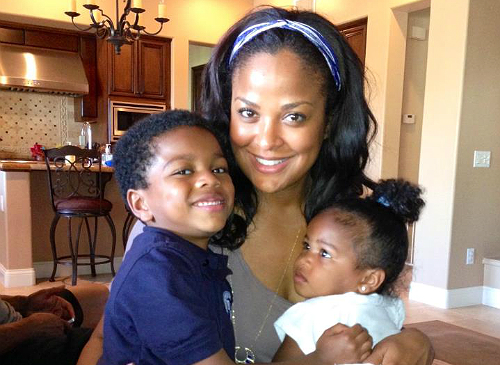 Laila Ali is a mom who knows that there's more than just her kids in the world. The former boxer and health advocate recently partnered with CBS to inspire teenagers to be active contributors in society, having a new show that will encourage youth to pursue life with passion.
"'All In With Laila Ali' is educational, inspirational, compelling programming profiling individuals that have reached for the sky, pushed themselves to the limit and did things that you would think were impossible," says the athlete. "They're very inspirational and [promote] things that will inspire kids and show them that they you can do anything you put your mind to."
Ali further discusses her show, telling media that the series' title is how she lives her life. "The name of the show is All in and that's how I live my life," explains Laila. "When I decide I want to do something I believe in myself, I'm confident, I go for it, I map out a plan and I do whatever it takes to accomplish my goals and my dreams so I can definitely relate to that side of it. Do I want to run across the world? No… but for people to set a goal and to reach it and do what it takes to get there is amazing to me. I'm happy to share these stories with the rest of the world."
Laila and husband Curtis Conway have two kids, Curtis Jr. and Sydney, together. 'All In With Laila Ali' will air on CBS' network in coming months.