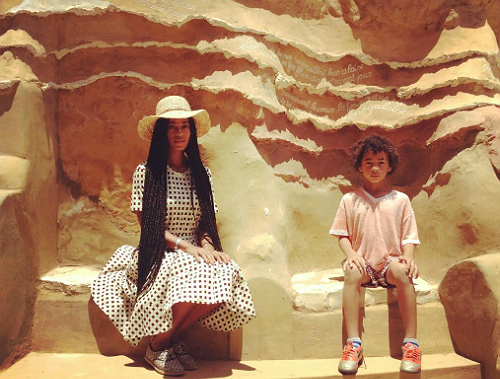 Solange Knowles and son Julez Smith pose for a picture in front of a stone monument in Dakar, Senegal. "Soaking the Senegalese Sun…," the singer tweeted to her fans on June 30th.
Julez recently rocked out on stage with his mom at the Northside Music Festival in Brooklyn.  The 8-year-old danced on stage while the singer sang songs from her upcoming album, a yet to be titled release with contributions from the likes of Pharrell Williams and Justin Timberlake.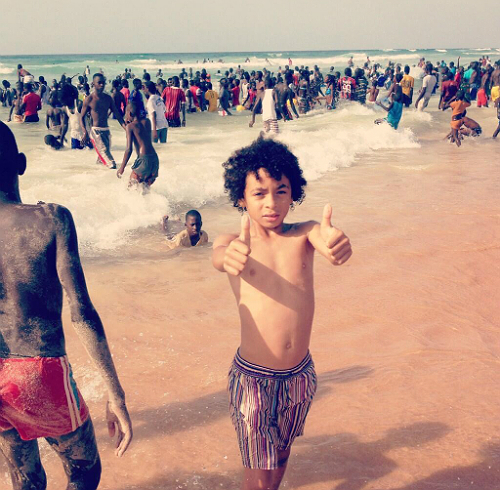 Julez, who will celebrate his 9th birthday this October, has already traveled the world. "Julez & I have roamed the world for so long together. Europe, Asia, Australia, Mexico… The world has been our playground. We are blessed," Solange has said in the past.
Photos: Twitter