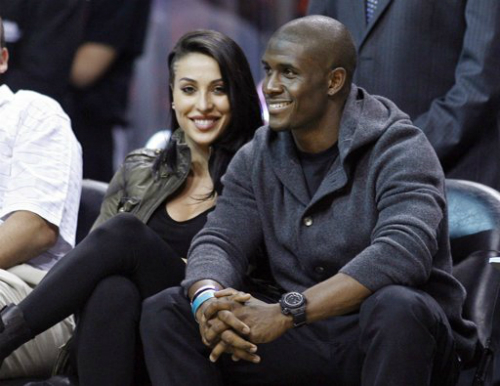 Reggie Bush and Lilit Avagyan are parents for the first time! The couple welcomed their first child into the world on Monday, May 6, 2013 as their representative told Us Weekly, "Lilit gave birth to a beautiful baby girl." Lilit and Reggie's princess weighed a healthy 8lbs 9 ozs, and was welcomed with glee by two parents who have been waiting in great anticipation for her arrival.
Bush previously told the press that his baby girl was coming at the right time in life. "I don't know if there's ever a perfect time to have a baby because you can always find excuses like, 'Well, I'm still trying to do this.' I just think, for me, it came at a good time when I needed it to just kind of put in my head my direction in life," explained the NFL player. "It just made it more simple. It couldn't have come with a better person. Someone I really love and care about. It's great. It really worked out perfect."
Lilit and Reggie began their courtship over a year ago.
Photo:Yahoo News