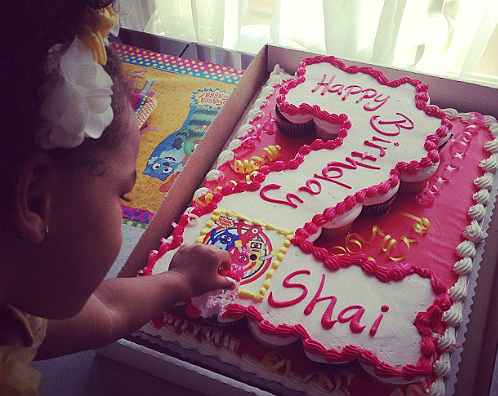 It was all about Mickey and Minnie Mouse as Shai Moss celebrated her second birthday at Disneyland on April 27, 2013. The toddler sported a Mickey Mouse t-shirt and Minnie ears as she kept her balance between two green bars. Shai also had a cake with the number two atop on her special day. Mom, Joie Chavis, went all out for her little one as she was sure to have cupcakes on top of a half sheet of cake with pink and white colors.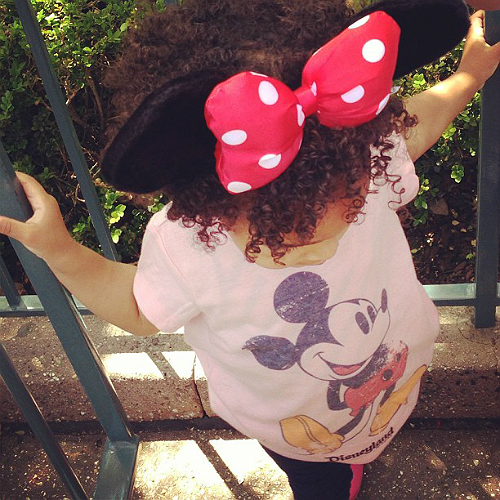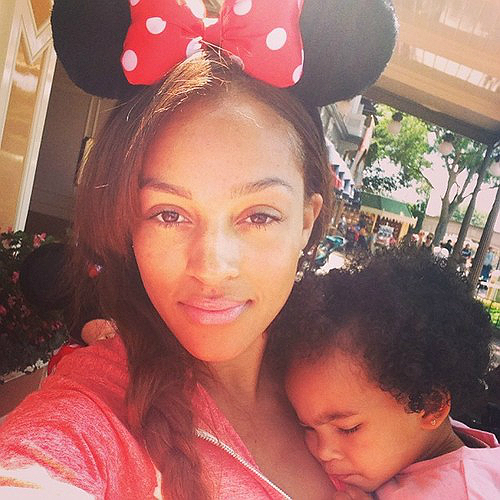 Shai's dad, Bow Wow, recently told OWN that he works hard to give his daughter the things he never had. "I just want to make sure [my daughter is] able to do the things that I wasn't able to do," said Moss. "Now that I have a little me here it just pushes the envelope a little bit more. It just makes me want to continue to strive to be the best at what I do and just go harder."
Shai is Bow Wow and Joie's only child together. The little one was born in 2011.