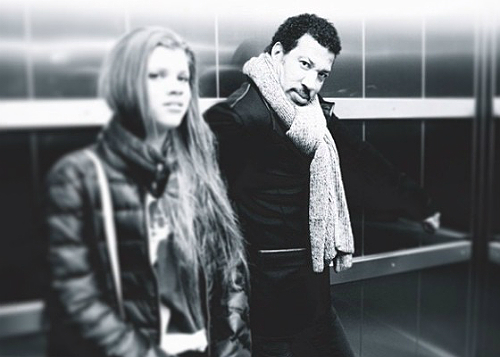 Lionel Richie and daughter Sofia,14, hang in the elevator. The father-daughter duo look cool as ever as they give the camera their full attention.
Sofia performed onstage with her dad at the Milken Institute's Global Conference in Santa Monica on Tuesday, April 30, 2013. It was a historic event as the teen stepped out onstage to sing with dad for the first time ever. Sofia looked relaxed as she followed the direction of her father and entertained dozens of fans who have been in Lionel's corner for decades. Sofia let her personality shine through a bit, giving just enough attitude to convey her point and being the adorable teen that everyone is growing to love.
Lionel has two kids, Sofia and Miles, with ex-wife Diane Alexander. The singer has three kids in all.
Click here to see Sofia perform with dad.