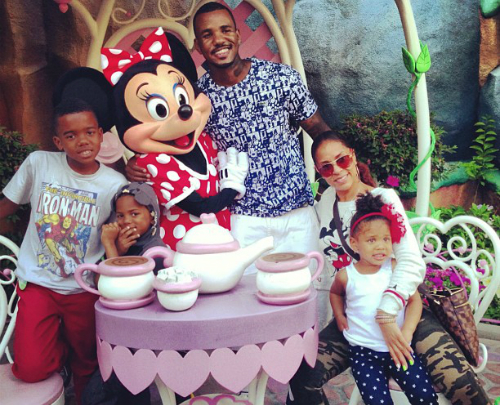 Happy Birthday King Justice! The little one celebrated his sixth birthday at Disneyland Thursday, April 25, 2013 with family and friends by his side.
Proud papa Jayceon Taylor, a.k.a. The Game took to twitter yesterday to express how very grateful he is to be a father:
"6 years ago today a child was born that would not only add onto my legacy but also take the love that existed within the lining of my heart & multiply times two making me yet again the FATHER, care-taker, provider, protector & HERO of another healthy baby boy. As I did the 1st time.. I accepted the role & responsibility of being FATHER & embraced as only ALL REAL MEN should. I was blessed to be able to sit back over the past 6 years, one April 25th after another & watch a beautiful child grow & become smarter & more astounding as [he] passed. I am forever grateful to your mother @lovetiffney & GOD for blessing me with your presence & I promise as your FATHER to LOVE & PROTECT you for as long as I am here on EARTH !!! & just so you know son…… Everything is in place for after I'm gone as well. My children are the motivation for everything that I do & [and] becoming a FATHER has humbled me & made me so appreciative, especially of the angels I've been blessed to call my children. But today, this day, April 25th 2013 belongs to my youngest son (my wild child) @kingjusticetaylor….. "HAPPY BIRTHDAY KING JUSTICE TAYLOR" !!!!!!!!!!!!! I Love you with everything GOD gave me & I promise to make every birthday BIGGER than the last !!!!!! It's your day baby boy….[sic]"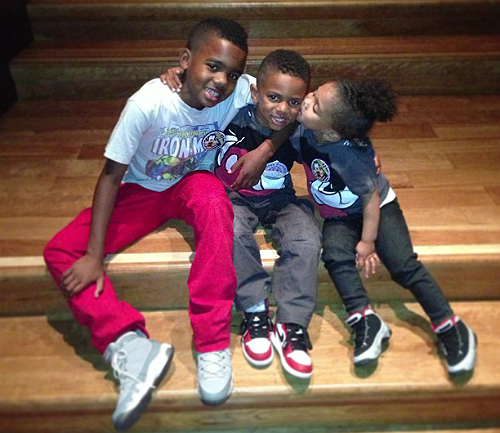 Little King took several pictures with his buddies and a few candids with little sister Cali and older brother Harlem while at Disneyland. King also had a pre-party celebration that included a pinata shaped like the number six. The youngster had friends from around the neighborhood at his pre-party event as well.
King Justice and Cali Dream Taylor are The Game's children with Tiffney Cambridge. Harlem Caron Taylor is the rapper's son from a previous relationship.