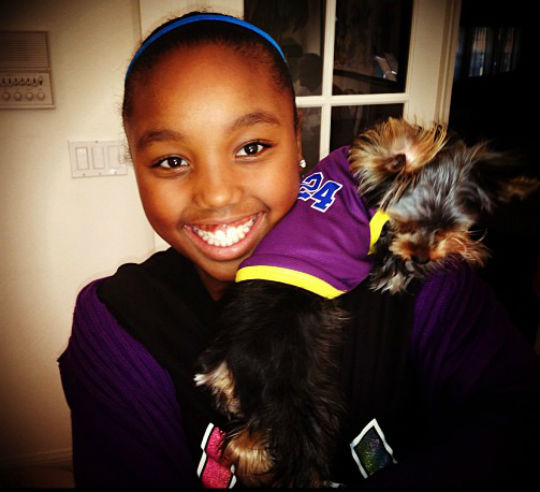 Creativity shines through for Brandy's daughter Sy'rai who is making purses and bow-ties for all. Brandy recently showed off a few of her daughter's creations via Instagram telling fans, "Creativity is on 10 from my baby daughter Sy rai! Everything was made out of duct tape! I would tell y'all what it was made out of but I need to get it copywritten first!!!! #Gloorraayy."
Sy'rai is sure to put her talent to use in preparation for her mother's wedding. Brandy recently shared details surrounding her decision to make her daughter the maid of honor at her and fiance Ryan Press' main event with Wendy Williams saying, "She's the maid of honor. She's ten and she's my best friend. I love her unconditionally. Everything that I do in my life is for her. And every decision that I make, I have her in mind. It's just beautiful to have a bond with her." In addition to purses and ties, Sy'rai also does nail art.
Brandy and Ryan will wed in the near future. Sy'rai is the singer's only child with ex-boyfriend Robert Smith.