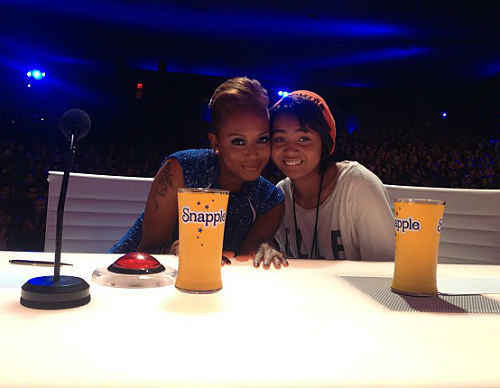 America has got talent and Melanie Brown, a.k.a. Mel B, has got her daughter. The singer recently uploaded a picture of her and teen daughter Phoenix on the set of 'America's Got Talent.' Mel was sure to express happiness in being on the set with her daughter tweeting, "AGT family style."
Brown has found that she has much in common with fellow judge Heidi Klum as she tells the press, "She's lovely, absolutely adorable. She's a mom like me." Although Brown does not have boys, the singer is mother to three girls who can serve as playmates to Heidi's kids.
Mel B and Stephen Belafonte have one child, Madison, together. The couple parent four kids in all.