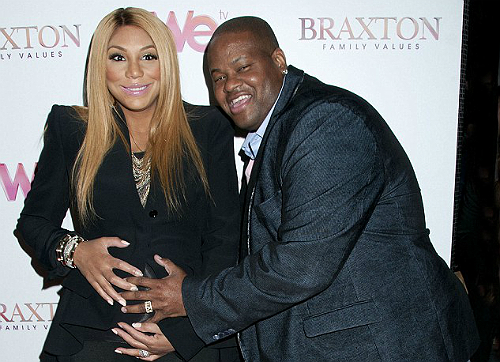 Tamar Braxton showed off her burgeoning baby bump at the Braxton Family Values' Season three premiere party at STK Rooftop on March 13, 2013 in New York City. Husband Vincent Herbert stood proudly by his wife as she revealed her expanding waistline.
Yesterday the "Love & War" singer announced that she is expecting her first child during an appearance on "Good Morning America".  Though Tamar did not say when she is due, she did reveal that she doesn't have "that many months to go."
"I feel great and greedy at the same time. This is the most I've eaten ever," Tamar said.
Braxton Family Values premieres tonight, March 14th, at 9 p.m. on WE tv.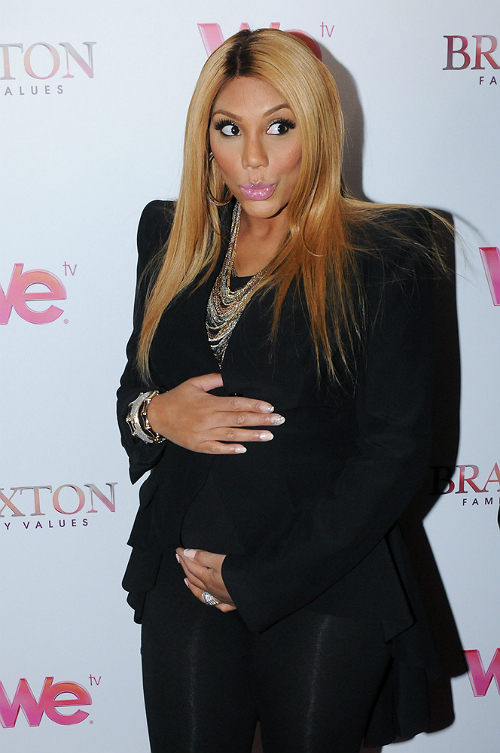 Photos: PR Photos