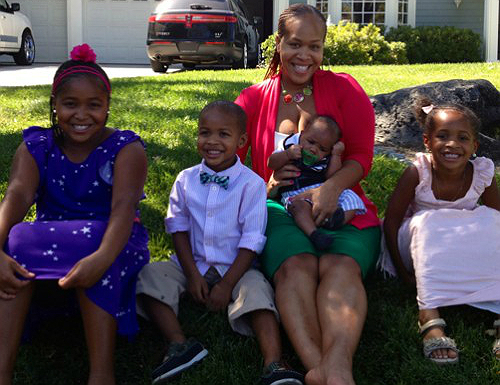 Tina Campbell poses with kids Laiah, Meela, Glendon Theodore, and Santana in front of the family home. The singer looks ever-so-happy to be surrounded by her little ones as Santana gives a frown to the camera.
Tina and her family will join her sister, Erica, in a third season of 'Mary Mary' this Fall. Wetv announced its plans to feature 10 new episodes of the reality show later this year saying, "During the current season of Mary Mary, viewers witnessed two incredible births: Tina's baby boy and Erica and Tina's hit single, 'Go Get It,' which went on to win the duo a Grammy Award. It's exactly this type of dimensionality that WE tv spotlights in women."
The finale of 'Mary Mary' season 2 airs tonight at 9/8c via Wetv's network. Tina and husband Teddy Campbell parent five kids together.
Photos:WeTv