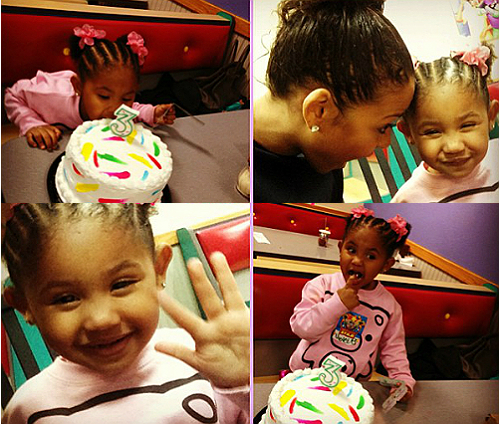 Violet Nash had a blast on her birthday yesterday. The day began with an extravagant breakfast made by mom, Christina Milian, that proved to be delightful in every way. "She requested eggs and pancakes for breakfast 🙂 she's enjoying every single bite," tweeted Milian.
After breakfast, The 3-year-old was taken out-and-about for an exciting day that included a round cake with the number three atop. By the day's end, Violet was more than satisfied and gave the camera a big smile in gratitude for her amazing fun day. "Mission accomplished! Fun filled 3rd bday.. And this wasn't even the birthday party," wrote mom.
Violet turned 3-years-old on February 26, 2013. She is Christina and The-Dream's only child together.
[nggallery id=627]